Enable First-Party Data with Web CAPI on Taghash
Conversions API allows you to access first-party user data and send it to the Ad platform user via server-to-server integration. Taghash allows you to set up Web CAPI with zero IT involvement.
To enable Web CAPI with Taghash:
Visit the Datahash Homepage.
Click Login in the top right corner. You will be directed to the Sign In page. Type your Username/Email and password and click Login.
3. Your Taghash Dashboard will now appear.
4. To set up the Source, click on Website in the Data Sources on the left.
5. Map the Subdomain when the Subdomain Setup RACS appears and click Proceed.
6. Now you need to use the values provided to set up NS records in the domain manager and click on Finish when done. 
If you require assistance with the setup of Cloudflare, GoDaddy & AWS, select the Click Here option for a guided step-by-step process.
Cloudflare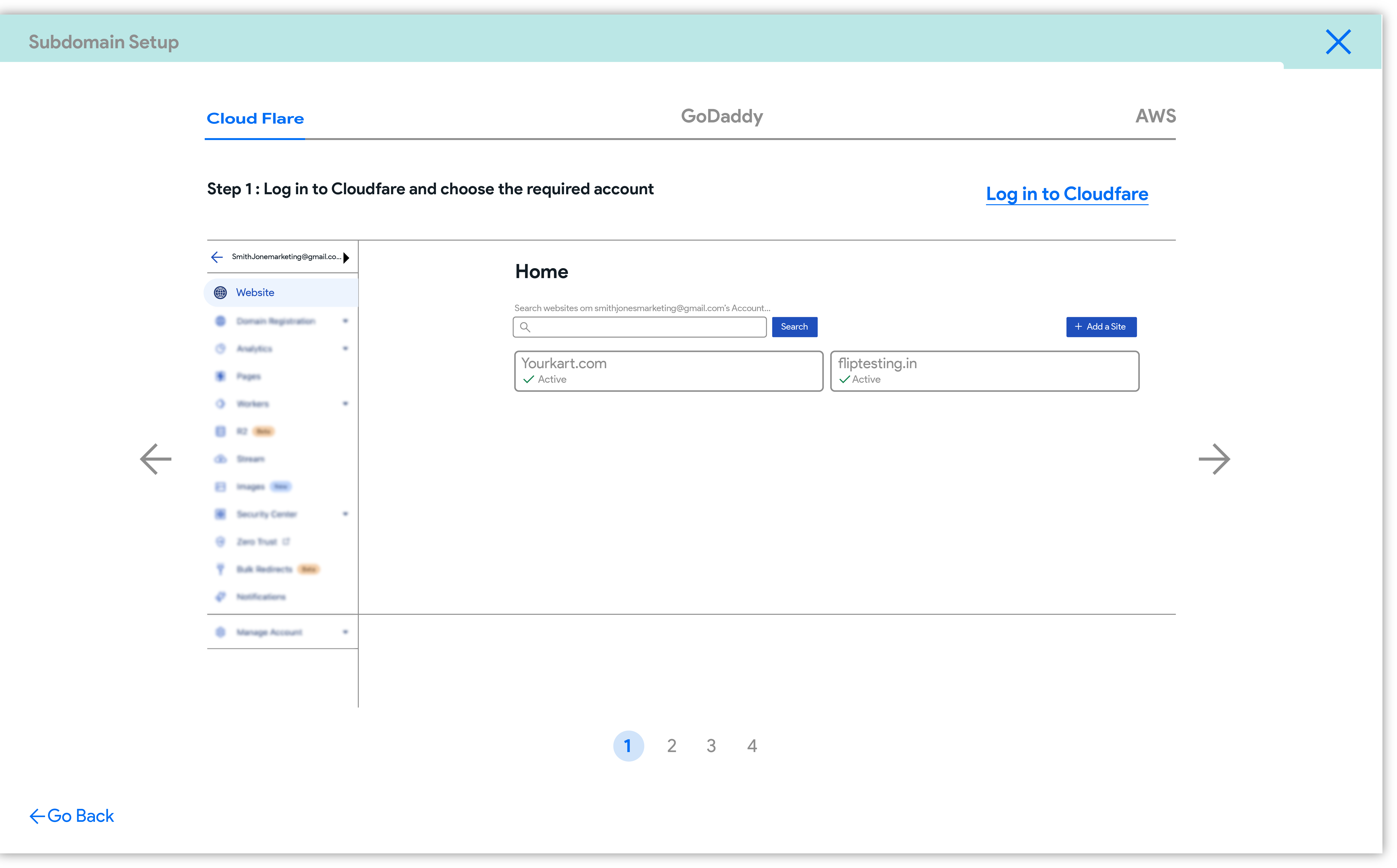 GoDaddy
AWS
7. Now you must implement your Source with your Destination (Meta, Snap, TikTok, etc). The RACS Source Setup will appear.
8. Select the data fields you want to send from the website and click Continue.
9. Use the below Neo-tag code if you plan to connect to multiple destinations or you can also copy the individual Destinations that you wish to connect.
10. Your setup from the Source side has now been completed. Choose the destination you want to connect to your website by clicking on it from Data Destinations on the right. For e.g., Meta Conversions API.
11. Set up the new Data Destination for your website data by inputting the Pixel ID and the Access Token. Click Finish.
12. Your connection between Source and Destination is now successfully completed!