Accurate campaign tracking for Meta Ads
Be ready for the cookie-less future by maximizing accurate conversion data while maintaining user privacy and data compliance.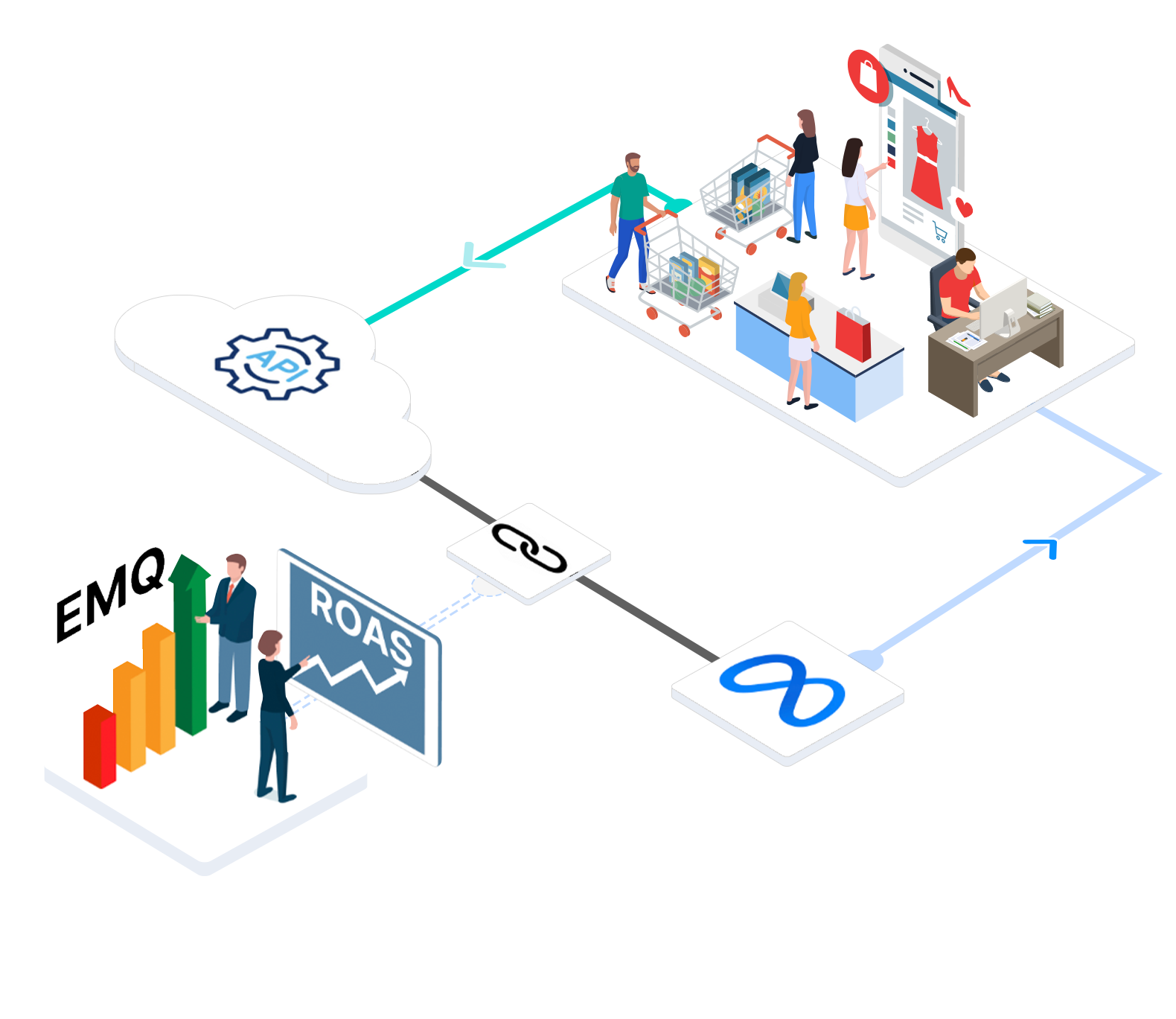 Leverage Meta Ads optimization by improving the quality of
Conversion Data shared via server-to-server connection
Get events in real-time so that you can leverage first-party data in a
secure and compliant manner to improve Ad campaign performance
With an efficient no-code setup, choose the integration you need and setup within 15 minutes!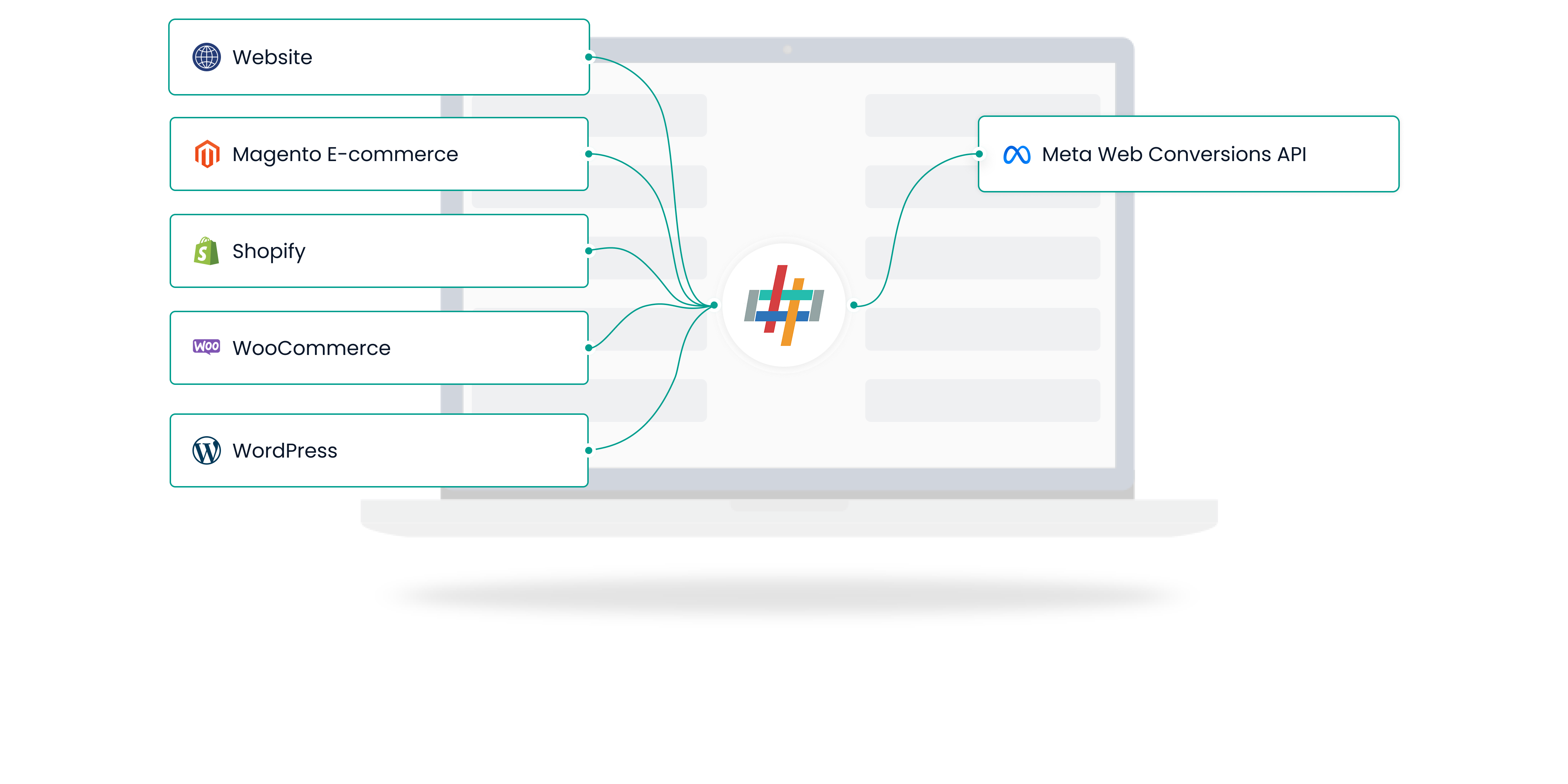 Collection of user event data from your website to Meta.
Continued Optimization of event data without the need for
browser IDs
Pre-requisite access :
Domain manager access, Tag manager access, Meta Buisness Manager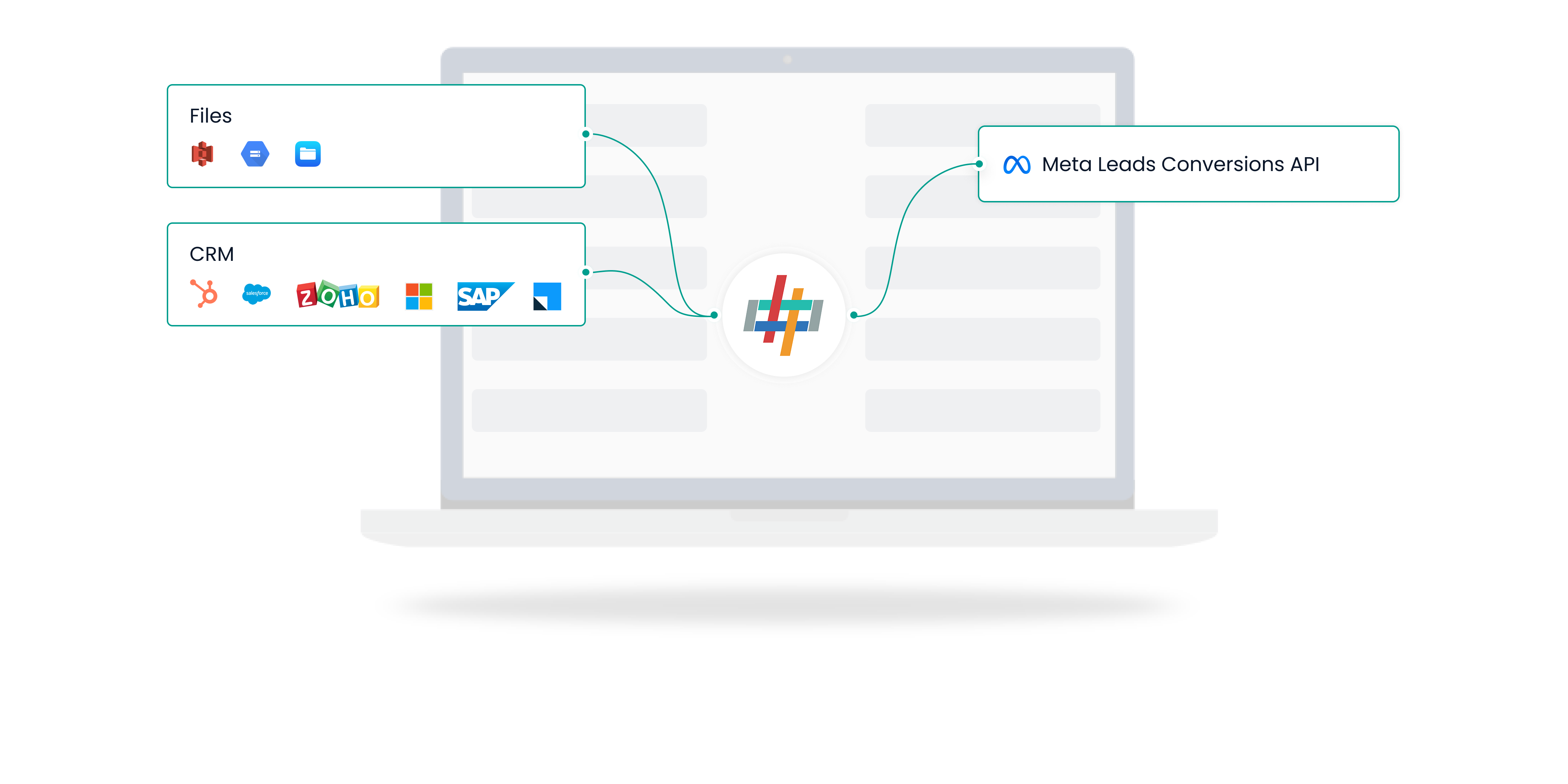 ‌

‌

Complete your feedback loop of lead ads from Meta to CRM

‌

‌

Target your leads from CRM to Meta Ad platforms 
Pre-requisite access :
‌Domain Manager, Admin access to the CRM account, Meta Business manager


‌Select your data source like Salesforce, Hubspot or any other CRM and select leads as the data entity type.
‌Login into the platform through the single sign on process and ‌select the required columns namely primary event column and last modified date column.
‌Map the lead events in your CRM with Taghash events.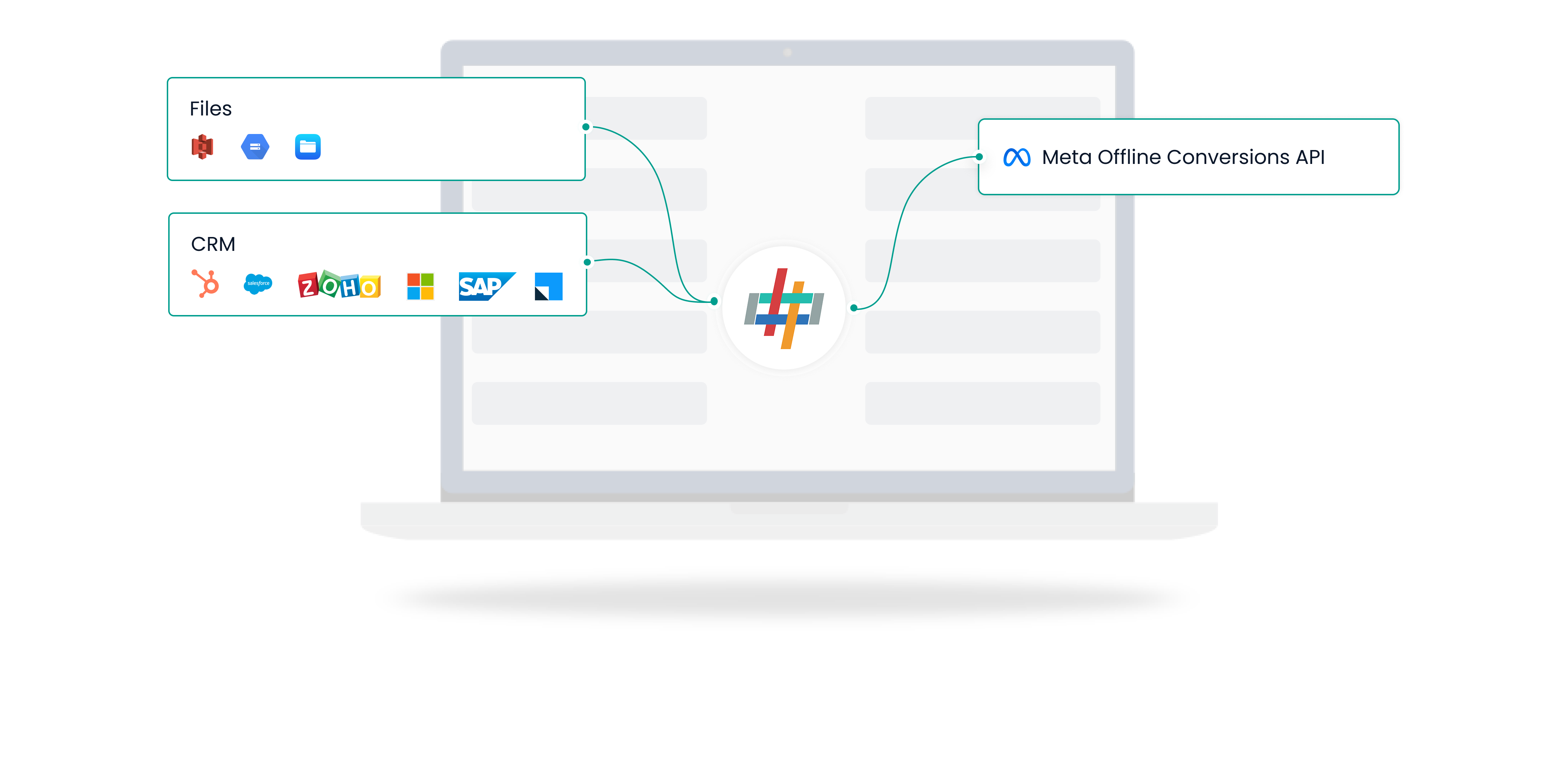 ‌

Collection of user event data from offline sources to Meta

‌

Track offline conversion data with multiple Ad ecosystems

‌

Increase realization on Ad spends with accurate first-party tracking
Pre-requisite access :
‌Domain Manager, IT Team –  Data export process from CRM/Offline Data warehouses to any file server location, Meta Business Manager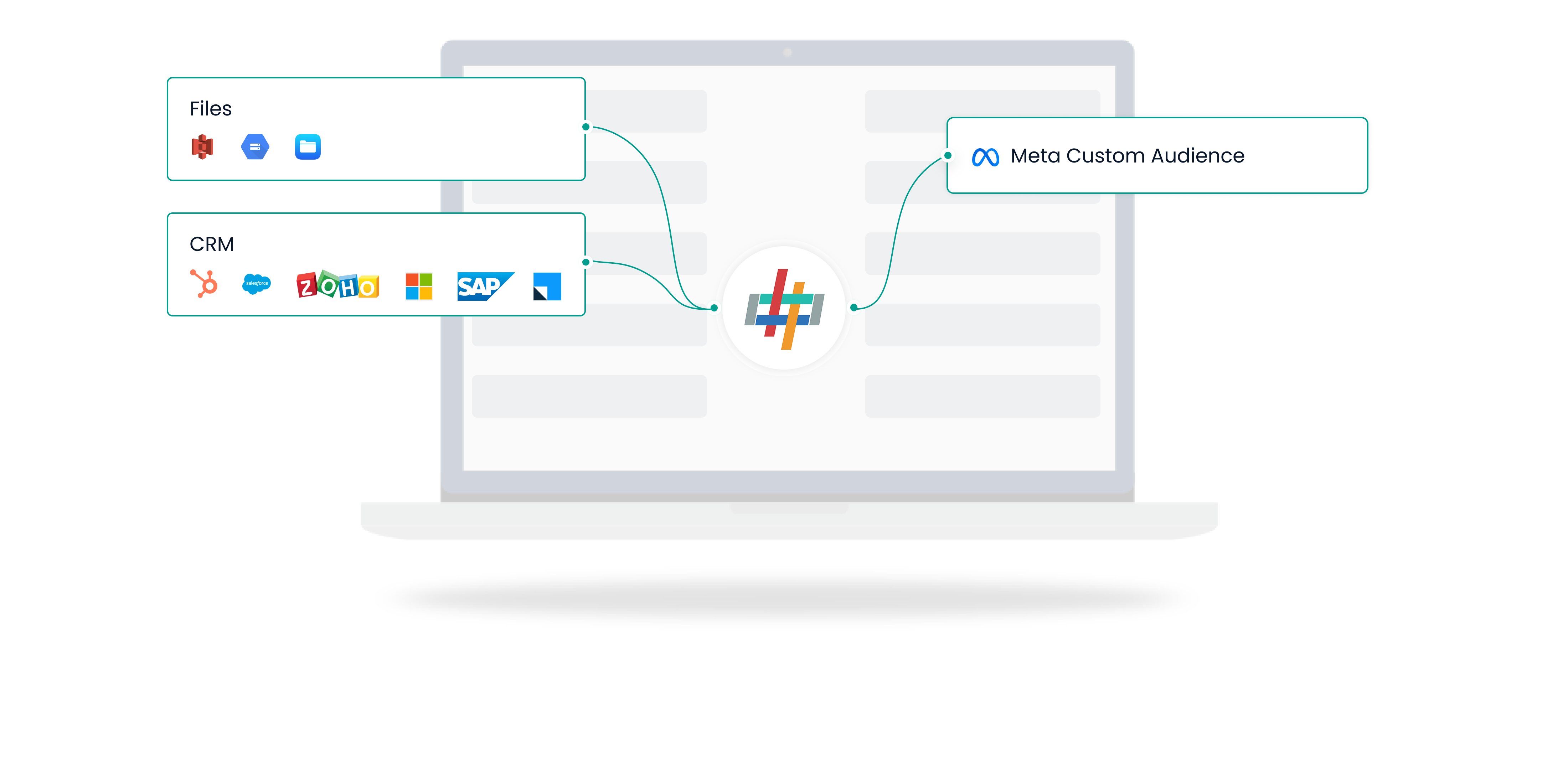 ‌

Draw up custom lists and conduct effective targeting of user event data on Meta

‌

Build real time segments that allow effective Ad targeting

‌

Target rich customer data via audience sync
Pre-requisite access :
‌Domain Manager, IT Team –  Export encrypted Audience Segments data from CRM/Offline Data warehouses to any FTP location in the specific format, Meta Business Manager


‌Select a Data Source like AWS S3, GCP or File FTP. Set-up server to publish files in required format.
Set-up the file server and save the access credentials to validate the connection with Taghash.
‌‌Select Meta Custom Audience in Destinations and enter the Pixel ID to complete the set-up.

Measure CAPI connection with EMQ Scores
After setup of your Meta CAPI, to check if the integration is successful, you can check the EMQ scores located in the Meta Events Manager.

The "EMQ" or "Event Match Quality" score indicates whether the user information event fired from source is matching to a Meta account.

Monitor your data quality with EMQ ratings to get "Good" or "Great" scores with Datahash which can improve ads performance enabling higher EMQ scores.
Let the Future of Marketing