Accurate campaign tracking for TikTok Ads
Deliver value in an evolving world of marketing optimization, data analytics, personalisation and user privacy.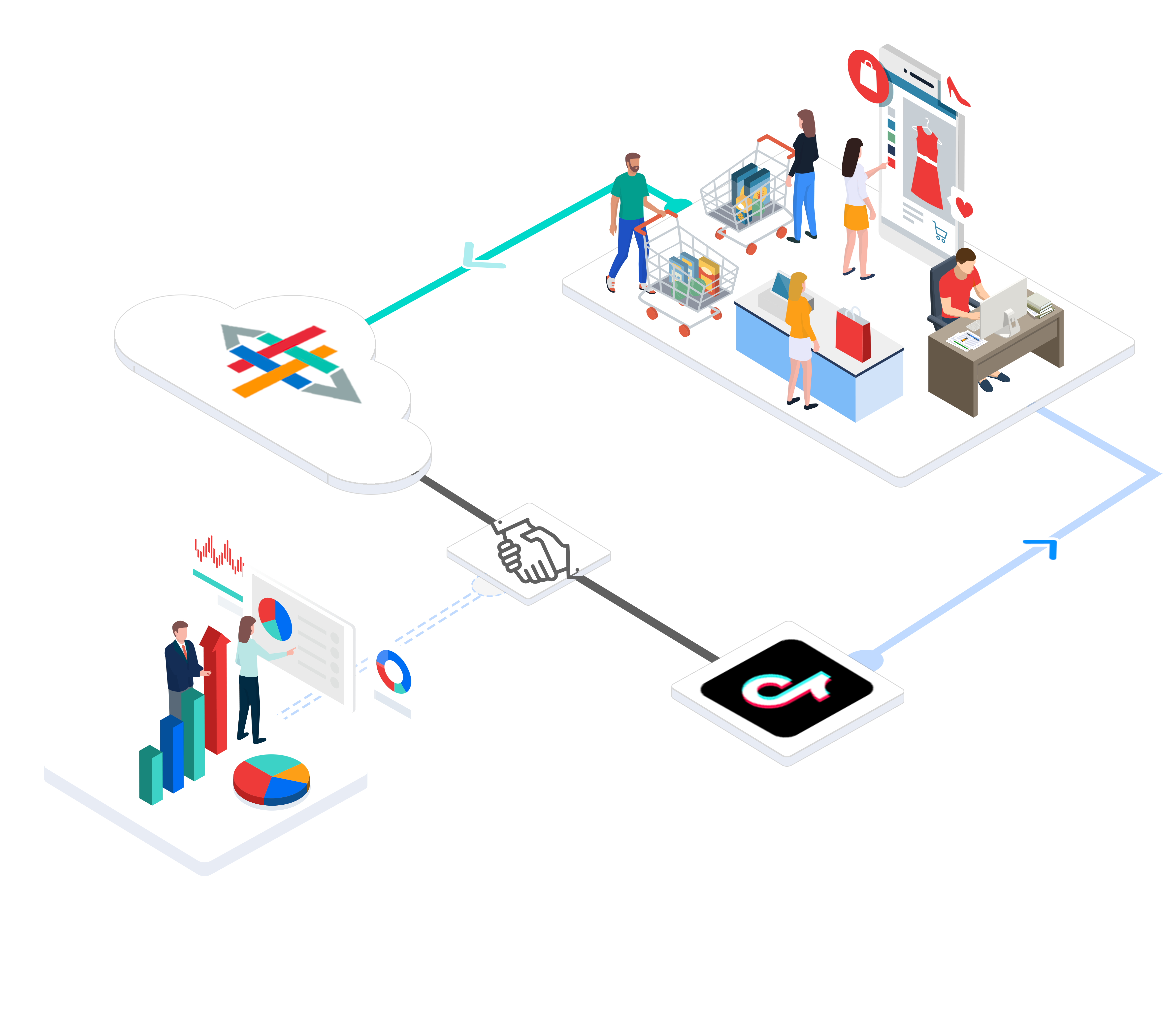 Robust and comprehensive server-to-server first-party data solutions
to maximise ROAS on TikTok Ads
Optimize your marketing efficiency with first-party data delivered to you in a quick and compliant way
With an efficient no-code setup, choose the integration you need and setup within 15 minutes!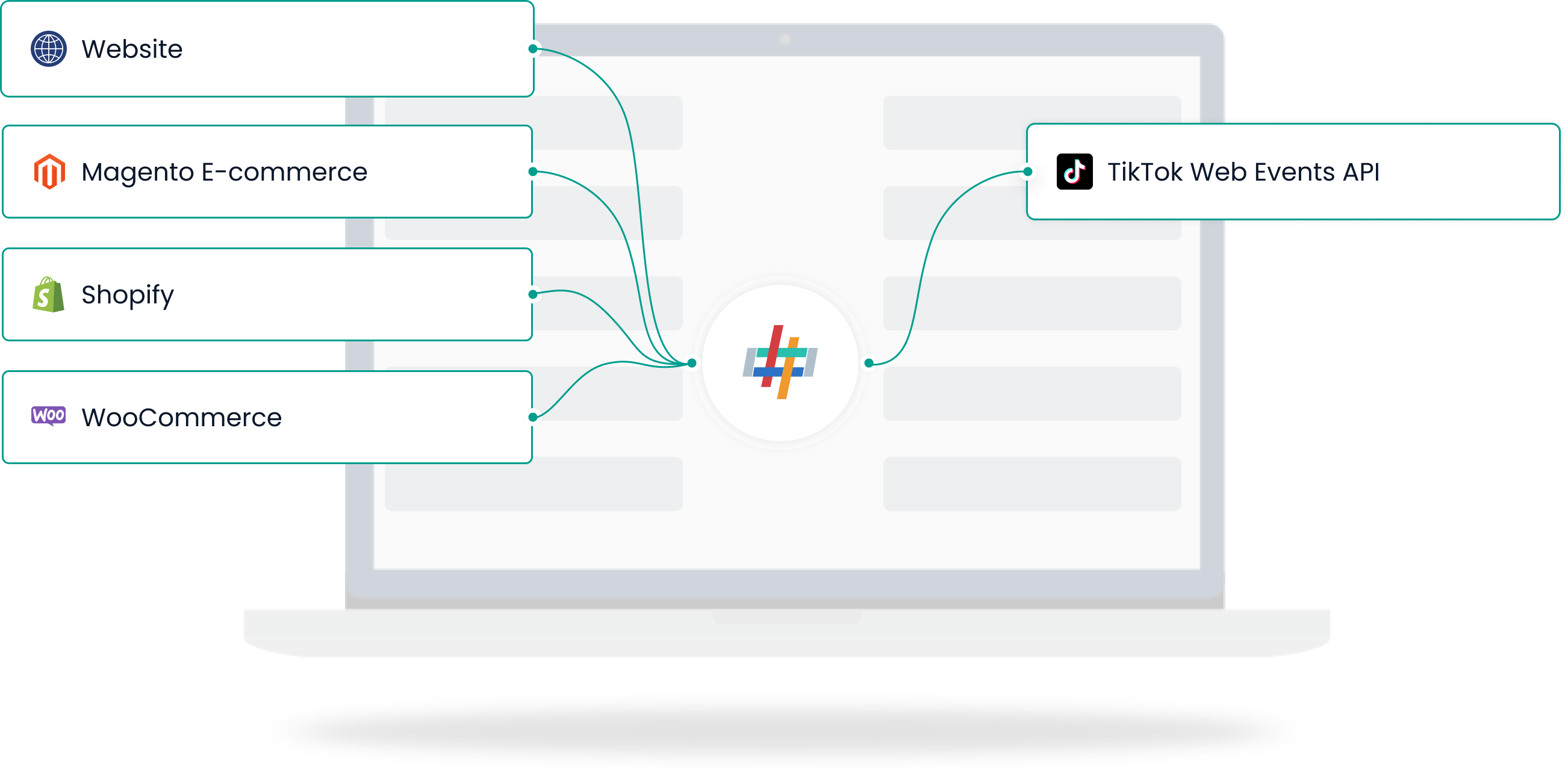 Collection of user event data from your website to TikTok.
Continued Optimization of event data without the need for
browser IDs.
Pre-requisite access :
Domain manager access, Tag manager access, TikTok ads manager
Select the encrypted first-party data points to be sent from Website to TikTok (choose more data points for better match quality)
‌Replace your current base pixel code with the new dhPixel code for first-party data collection from the form fields
‌Select TikTok Events API in destinations and just enter your TikTok pixel ID and click finish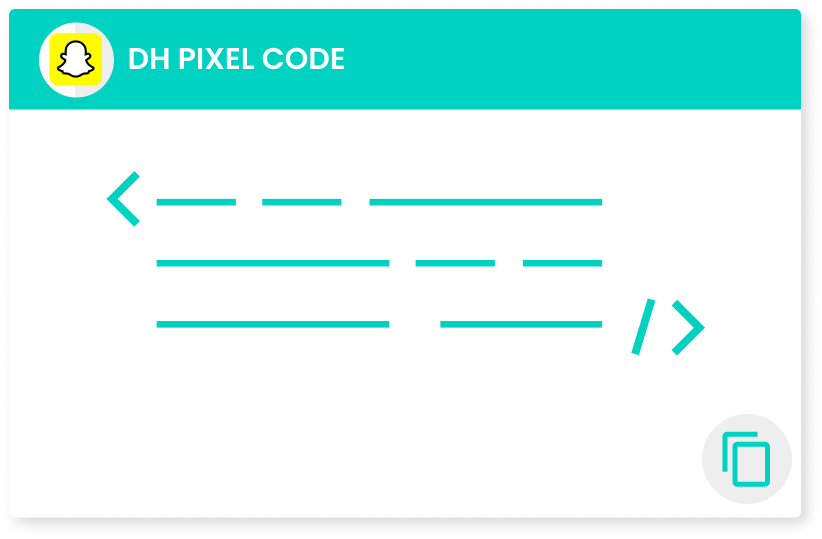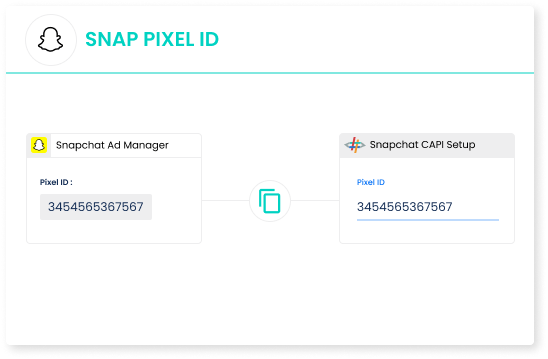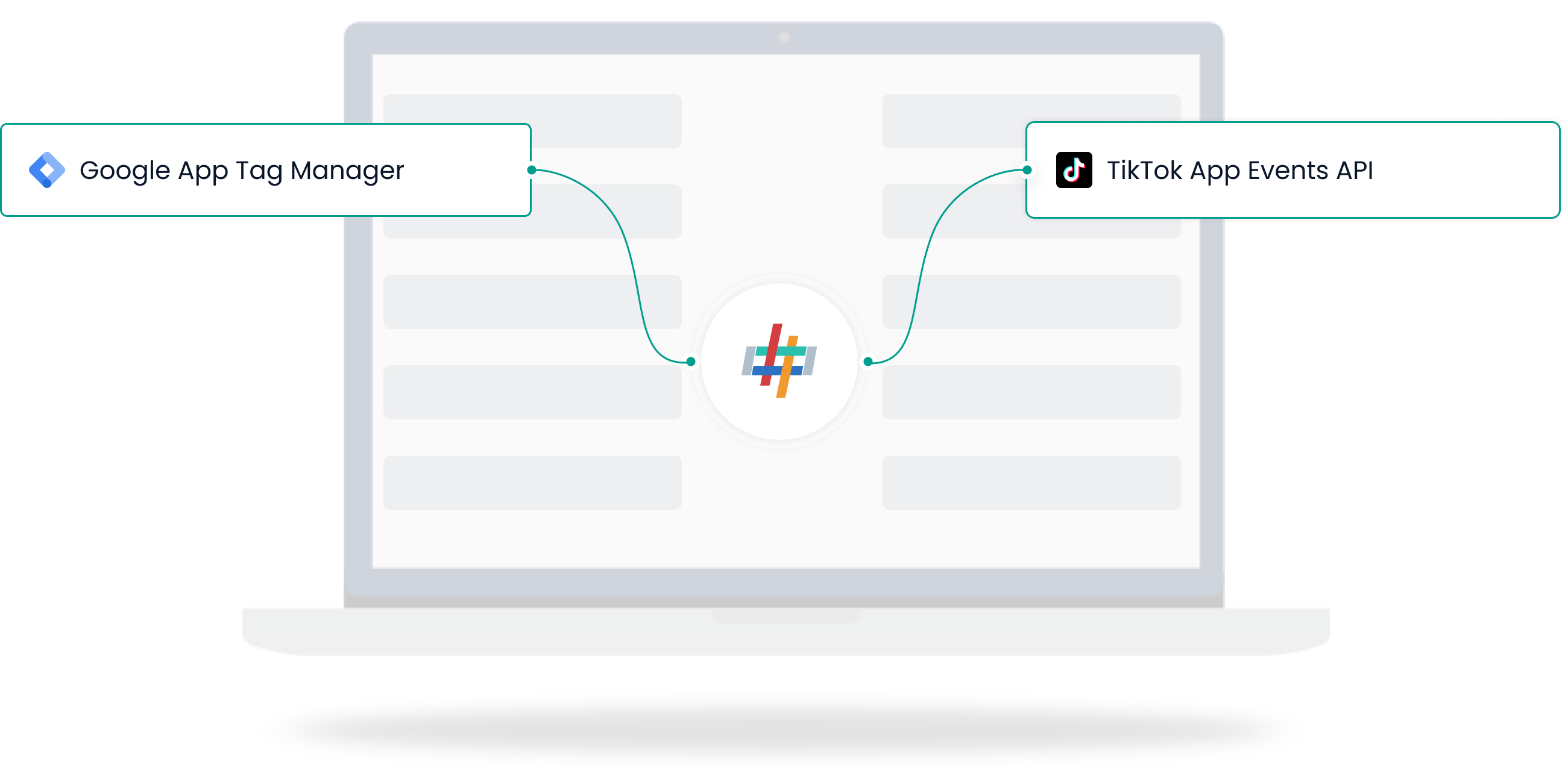 ‌

Collection of user event data from your website to TikTok

‌

Deeper attribution of app events (MMP)
Pre-requisite access :
‌Domain Manager, App Development Team (2-4 hours) – Implement Firebase/GTM or Datahash SDK to pass encrypted first-party data events from your App to TikTok compliantly, TitTok Ads Manager
Install Firebase SDK or Datahash SDK in the mobile. Implement functions to send required event data (Reach out to capi@datahash.com for help in this step)
Set-up event tags in Google Tag Manager for the app to push data to server (Required only for Firebase SDK option, Datahash SDK can send data directly without GTM). Contact capi@datahash.com for assistance.
‌Select TikTok App conversion API and set-up the connector by providing the TikTok pixel ID.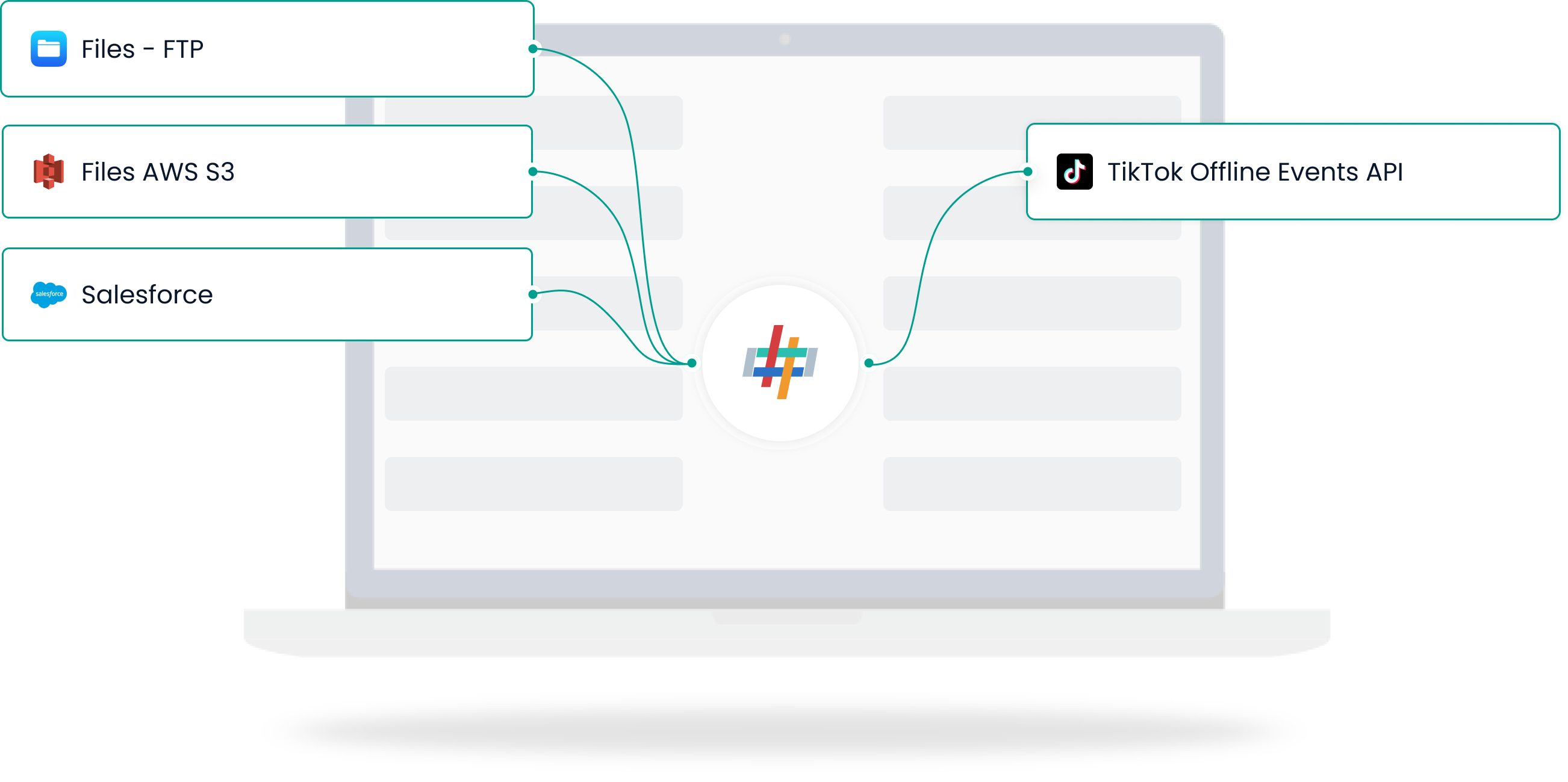 ‌

Collection of user event data from offline sources to TikTok

‌

Track offline conversion data with multiple Ad ecosystems

‌

Increase realization on Ad spends with accurate first-party tracking
Pre-requisite access :
‌Domain Manager, IT Team –  Data export process from CRM/Offline Data warehouses to any file server location, TikTok Ads Manager
‌Select a Data Source like AWS S3, GCP or File FTP. Select Audience as the data type. Set-up server to publish files in required format. 
 Set-up the file server and save the access credentials to validate the connection with Taghash
Select TikTok Offline Events API in Destinations and enter the Pixel ID to complete the set-up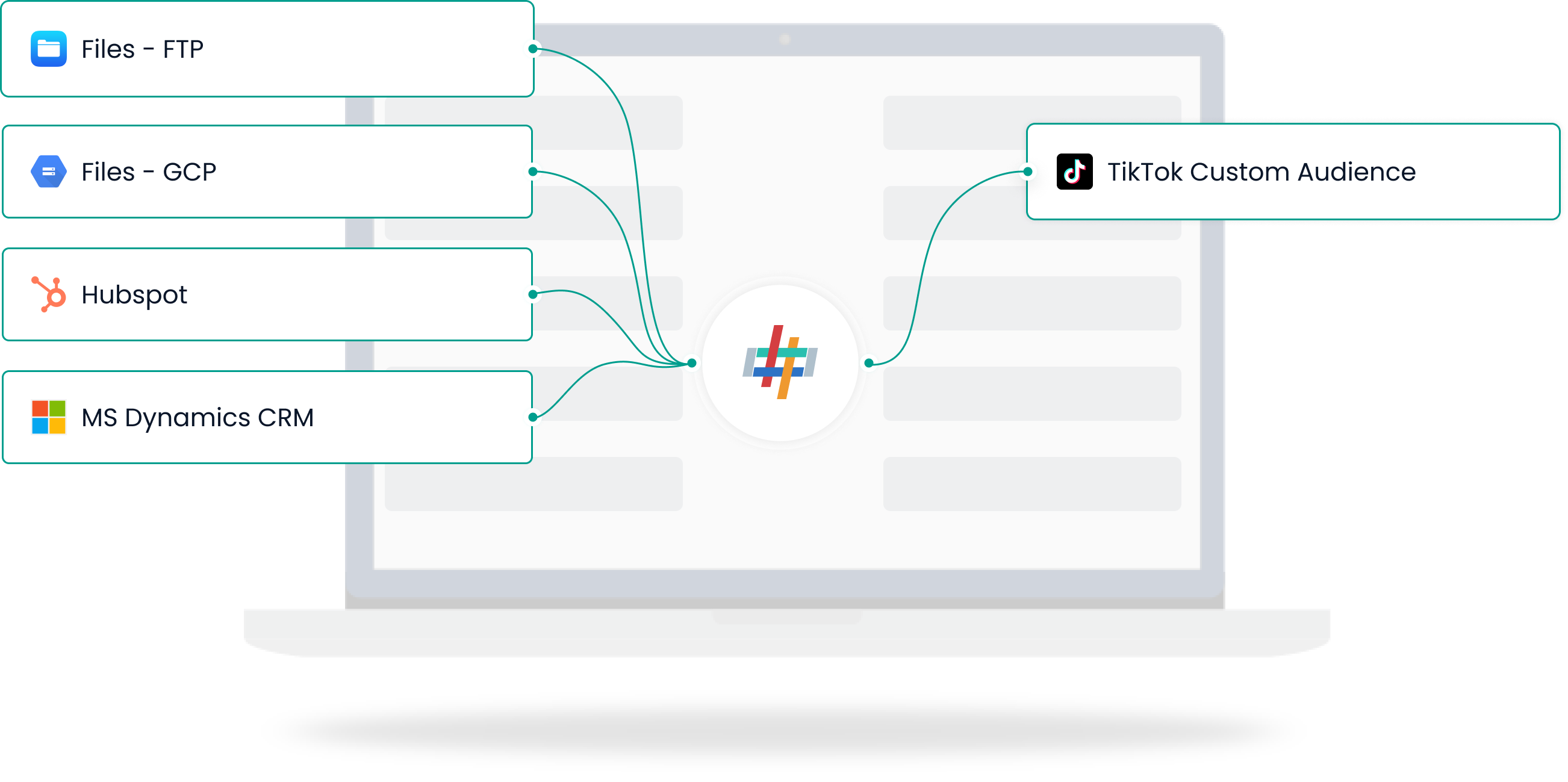 ‌

Draw up custom lists and conduct effective targeting of user event data on TikTok

‌

Build real time segments that allow effective Ad targeting

‌

Target rich customer data via audience sync
Pre-requisite access :
‌Domain Manager, IT Team –  Data export process from CRM/Offline Data warehouses to any file server location, TikTok Ads Manager
‌Select a Data Source like AWS S3, GCP or File FTP. Set-up server to publish files in required format
Set-up the file server and save the access credentials to validate the connection with Datahash
‌Select TikTok Custom Audience in Destinations and enter the Ad Account ID. ‌Export the Audience Segments in the given CSV format and upload it to your Cloud storage. Datahash will automatically sync it with TikTok Custom Audiences‌
Let the Future of Marketing